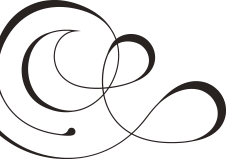 65+ YEARS OF EXCELLENCE, CRAFTSMANSHIP & EXPERTISE IN MARBLE REFINISHING
Our company's roots go back to 1961 in Milan, Italy, where Gabriel Costanzo learned the fine craft of marble refinishing. The photo to the right shows Gabriel (wearing a hat) using a Cassani Grinding machine to grind down terrazzo flooring on a construction site in Cologno Monsese, Italy, a suburb of Milan.
Two Generations of Passion
Gabriel and family immigrated to the US in 1974. In 1988, after careful observation and on-the-job training by his father, his son Savino incorporated European Marble Refinishing, Inc. and continues to own and operate the business to this day.
Today, European Marble Refinishing, Inc. services residential clientele in Pennsylvania, New Jersey, New York, Delaware and beyond. The owner himself first evaluates all potential jobs, and all our technicians are craftsmen who have been guided by the same on-the-job-training as the owner and president received. This ensures results that are consistent and meet our high standards for quality control.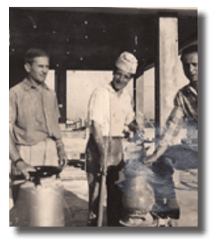 Client Testimonial
Mrs. Joanne V. Haddonfield, New Jersey
"The work that your techs did was beautiful! The steps turned out beyond our expectations. Your men were a pleasure to have in our home. I was out all day during the this job and felt no hesitation whatsoever leaving them alone in the home. I am more than satisfied."
Mrs. Joanne V. Haddonfield, New Jersey
Arlene and Hank F., Pennsylvania
"Just a little "thank you" note for making our floors sparkling. You were delightful to have working in our home."
Arlene and Hank F., Pennsylvania
Mrs. Elaine L. Riverton, New Jersey
"I am amazed at how beautiful my floor turned out, and how nice your techs were. They had such a positive attitude, and I felt completely comfortable having them in my home. Upon completion, they actually shook my hand and said how nice it was to have met me and worked here! I rarely encounter contractors with this outlook and good manners."
Mrs. Elaine L. Riverton, New Jersey
Joan and Cas H., Pennsylvania
"Thank you for the beautiful work in our master bath. We have always been pleased with the craftsmanship and quality of European Marble Refinishing's work and it was very nice to experience it in our home."
Joan and Cas H., Pennsylvania
Glem S., New Jersey
"My kitchen floor looks fabulous! I am really pleased with the end result. The technicians did a wonderful job. I am in the tile business and I recognize a good job when I see one."
Glem S., New Jersey
Jeanine, Residential House Manager, Pennsylvania
"The homeowners returned home and reported that their flooring was breathtaking! They were quite impressed with the work and decided to schedule the foyer floor as well. Great work, guys!"
Jeanine, Residential House Manager, Pennsylvania
Rosemary N., Residential House Manager, Pennsylvania
"The homeowner happened to be home while the job was in progress and got to see all the prep work and machines that are involved. He truly appreciated the beautiful results and hard work that went into achieving it. The techs were very accommodating throughout the process."
Rosemary N., Residential House Manager, Pennsylvania
Janet Ballerino of Reit Management, Pennsylvania
"European Marble Refinishing is an extremely professional and responsible organization that delivers a guaranteed excellent final product. The workmanship is beyond comparison and the staff is wonderful to work with. We have been extremely pleased with all their services."
Janet Ballerino of Reit Management, Pennsylvania
Maureen Patterson of Davis Enterprises, New Jersey
"We have used European Marble for over 10 years for our business needs and have always been completely satisfied with their dependability and workmanship qualities. I would recommend them without any hesitation."
Maureen Patterson of Davis Enterprises, New Jersey
John Giordano of AJ Lewis Corporation, Pennsylvania
"Our organization is always extremely pleased with the work product, ease of scheduling and professionalism of entire staff. We have recommended European Marble Refinishing with confidence to others and will continue to do so in the future."
John Giordano of AJ Lewis Corporation, Pennsylvania
Jeff Davidson of CAMCO Management, Pennsylvania
"Personal service, great quality work and excellent pricing make European Marble Refinishing our only choice!"
Jeff Davidson of CAMCO Management, Pennsylvania